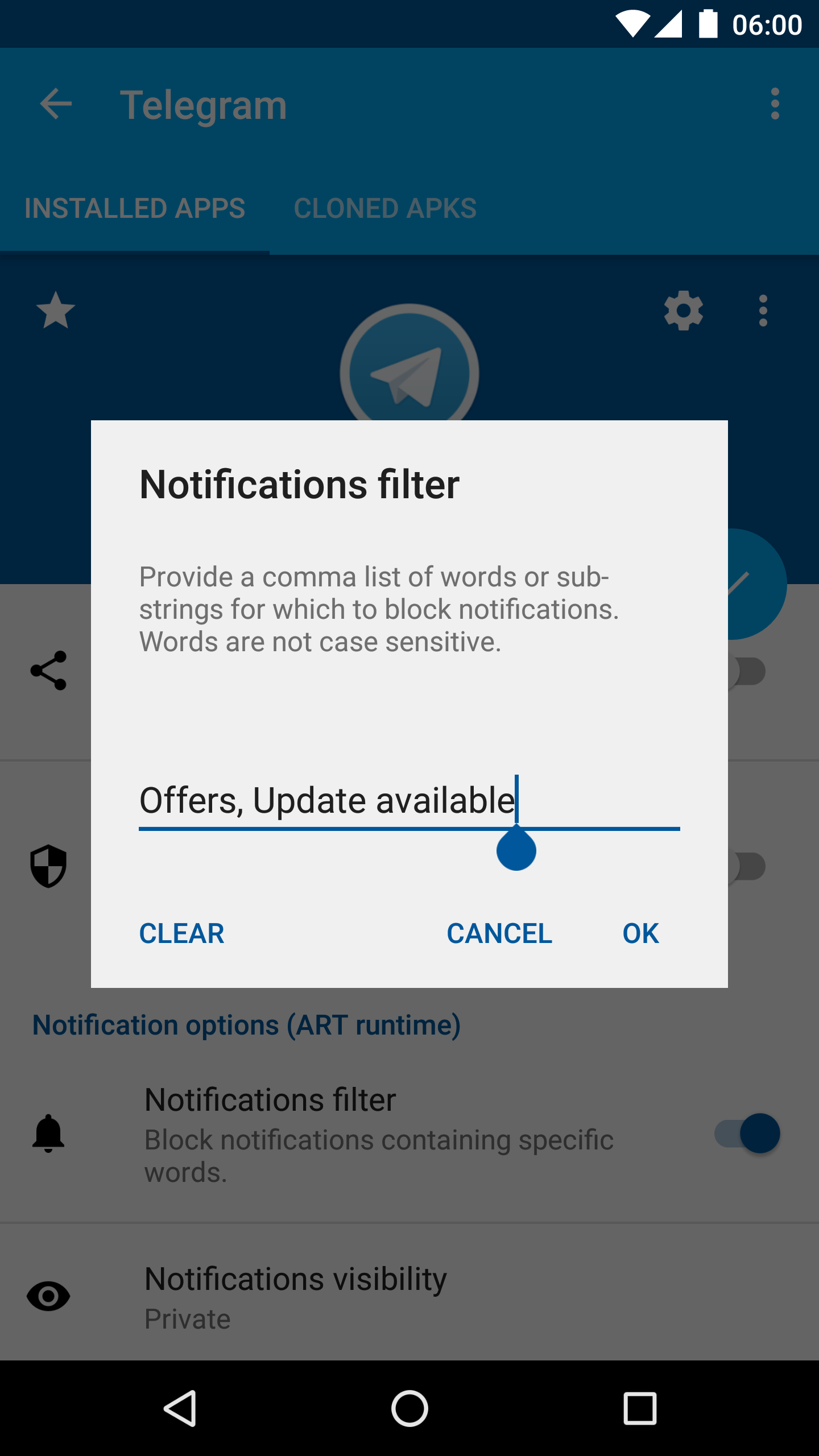 In the works… a new section called Notification options. So far there are two options:
1. Notification filter, which lets you block notifications containing specific words (as opposed to Android's Block all option, this blocks certain notifications while allowing others).
2. Notification visibility (Lollipop only), which allows making notifications public or private (this affects if and how they are being displayed on the lock screen).
I'll be adding other options if possible, e.g. to silence notifications or to avoid sticky notifications.
(These are ART runtime only.)